Operating Team
Whenever you see a successful business, someone once made a courageous decision.
– Peter F. Drucker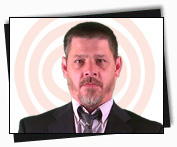 General Manager
John Hammond is General Manager, operations at SEOPad. His primary responsibility is directing the project management and customer service divisions, while coordinating with the design and sales groups. John studied Web Design, Graphics Design and Internet Technologies at LCC, a community college within the University of Kentucky. Prior to 2001, John enjoyed an extensive culinary career, managing several full service restaurants and cooking in some of the finest kitchens in the Southeast. He was one of the earliest employees of SEOPad, and has been instrumental in the growth and development of the company.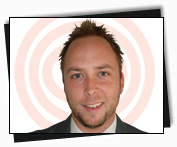 Business Development Supervisor
Chad's originally from Reisterstown, Maryland. Chad has been a vital contributor in the growth of the company since 2008 and remains a vital member of our staff. He comes from a strong senior level background of Sales Production and Sales Administration with over 13 years of experience. Chad also has 7 years experience in the internet marketing/advertising, website design, and SEO markets. Chad is not only passionate about web marketing, he has an affluent knowledge of internet marketing strategies and transfers this knowledge to his clients. Chad is an extremely motivated and ambitious individual and his work ethic shows it. His focus on self development and constant improvement make him a great team component and team leader. He attended ITT Technical Institute in Southern, California with a major in Business Technology and a minor in Computer Networking Systems. He's a loving and caring husband, father, son, brother, friend and colleague; always with something to say that will make you laugh and lift your spirits. Chad enjoys spending time with his family and friends. He is a sports fanatic (a huge Baltimore Ravens fan) and loves to spend his free time snowboarding, playing "Texas Hold'em" poker, playing golf, attending NASCAR races at Phoenix International Raceway, camping, and loves to entertain guests at his home by the grill.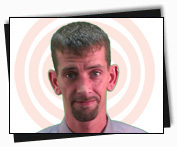 Business Development Supervisor
Chris Elliott directs SEOPad's employees and clients in- Rye, NY; Denver, Colorado; and Dallas, TX. He is married with two little girls – Alexis & Rylee; and moved to Raleigh from upstate New York. Chris' knowledge and quest to help others benefits SEOPad's team as a whole, as well as all of his clients. Chris strives for 100% satisfaction and aims to please everyone to the fullest extent of his capabilities. Along with his previous sales and customer service management experience, Chris has a degree in Culinary Arts and previously studied Restaurant Management. Chris also has over seven years experience within the home medical industry dealing with home respiratory and home infusion services, and durable medical equipment. When not working, Chris loves to play pool with his friends and enjoys hosting occasional parties.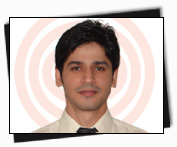 Support
Operations Manager
Dhiraj is Support Operations Manager at Web Design LLC. He is a Red Hat Certified Engineer and has a MBA in Information Systems. He has more than 11 years of experience in Customer Service and caters to level 3 Technical Support. His in-depth knowledge of websites and their functioning helps in providing quick resolution to complex and mission critical technical issues. He is experienced in dealing with web, Email and database servers and is our resident expert in deploying the best IT practices and server infrastructure for clients. He also leads the programming team and facilitates module developments for our clients. When not working, he loves exercising, reading fitness blogs and watching movies.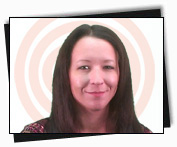 Senior Project Manager
Jackie Dominguez is a Senior Project Manager with SEOPad. She has worked in the web field since 2002 and has a degree in Advertising & Graphic Design. Jackie has lived in many places throughout the United States but calls North Carolina home. She has two younger brothers and is very close with her family. Jackie's favorite authors consist of Jim Butcher, Kim Harrison, George R. R. Martin, Robert Jordan, Brandon Sanderson and Patrick Rothfuss, and her favorite style of design is minimalism. In her free time, Jackie enjoys photography and travel.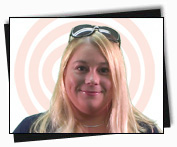 Senior Project Manager
Jessica was born in Dallas, TX and has lived in Texas, California, Colorado & Florida before settling down in Raleigh, NC in February of 2009. Jessica graduated from San Diego State University and brings with her 13 + years of excellent customer services and management skills to SEOPad. In her free time, Jessica enjoys traveling, reading a good book and playing with her dogs. Jessica loves her position at SEOPad and enjoys using her skills to make every customer satisfied.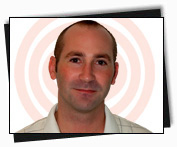 Business Development Supervisor
Joseph Butler has joined SEOPad in 2009 and has enjoyed working with the company ever since. Before SEOPad he studied business administration and also obtained several certifications. His young career started as early as high school working in call centers. During the past 12 years he has evolved to having a well rounded background in management, marketing, office administration, sales, and customer Service. To date, as a Business Development Supervisor at SEOPad Joe prides himself in quality work, time management, and customer satisfaction. On a personal note, Joe was born in NH, traveled up and down the east coast, and decided to call Raleigh, NC his home in 04′. His personal time consists of enjoying a game of disc golf, shooting pool, barbeques with friends and family, and occasional quite evenings with his lovely wife Glece with a pizza and movie.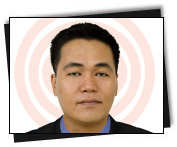 Supervisor, Project Management
Jude brings a wealth of education and experience to his position as Project Management Supervisor with Web Design LLC. Having studied Mechanical Engineering as well as receiving a degree in Computer Technology, Jude is both analytical and intuitive – skills which help him daily as he builds and develops his project management team. Formerly serving as Account Supervisor for companies handling many well known electronics brands, Jude is familiar with the wants and needs of our clientèle, and excels in making their experience a memorable one. A fan of music, both listening and playing, Jude spends his free time working on his guitar skills and listening to hard rock music. He and his wife are the proud parents of one daughter.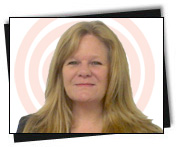 Business Development
Exec.
Kim is originally from Stony Brook, Long Island, NY. With 5 sisters and 1 brother, Kim has been competitive from the start. After spending some time out west in California and Arizona, then heading south to Florida, she has decided to settle down in Durham, NC.
Kim has over 20 years working with small and medium size business owners helping bring them new customers. With extensive training in print media & strategic marketing, Kim has worked for daily newspapers as an account executive, Yellow Pages as a sales consultant, and direct mail as an account adviser. Choosing to come on board with SEOPad as a business development executive was a natural progression and fulfills her passion for helping entrepreneurs grow their business in today's fast-changing environment.
When not helping businesses with their websites and SEO, Kim spends every moment of her free time with her beloved husband Michael, her two teenage son's, Konrad & Karl, and her faithful mutt Dio. In her spare time, you can find her pacing the sidelines of a lacrosse game, hiking in Duke Forest, or enjoying the Giants WIN another football game with friends.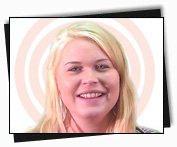 Corporate Affairs,
Manager
Makenna Bottomley: Originally from Connecticut, raised in Clayton NC. Makenna went to Pitt CC in Greenville, NC and got her Associates in Paralegal Technology. She moved back home after graduating when she had twin daughters, Aaliyah & Nadia. Aside from working at SEOPad, she owns a daycare in Clayton with her mom.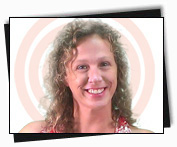 Business Development
Executive
Renee Daughtry is a Business Development Executive with SEOPad. She has an extensive background in SEO, web design, marketing, customer service, management, and sales. Renee believes that having a good sense of humor, lots of patience, and not taking herself too seriously are markers of her successes. She also believes that clear communication and her love of producing tangible and visible results for clients makes her a great fit for SEOPad.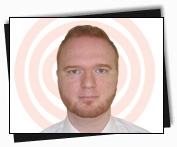 Senior Project Manager
Rob Spears began his post-secondary education in the field of mathematics but quickly discovered he needed a more creative outlet. This led to separate degrees in Broadcasting and Multimedia. Rob has been with SEOPad since 2009 and quickly became one of their top project managers specializing in CMS websites. Rob provides invaluable project guidance through his commitment to customer satisfaction and his keen sense of design. Whenever his attention is not focused on a computer screen, Rob finds great joy in playing the guitar or occasional video game, watching all kinds of movies, and spending time with his beautiful wife and daughter.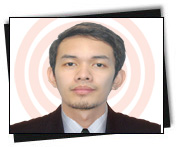 Supervisor, Project Management
Ronald is a Project Management Supervisor at Web Design LLC. He handles a group of Project Managers, making sure that everything goes well. He helps John Hammond with daily operations, especially when there are urgent concerns on the line.
Ronald's primary objective is to make every client happy and satisfied with their new website. His favorite food is fried and chicken adobo. He also enjoys playing basketball every weekend.
His motto is "You only have one life, so enjoy every second of it".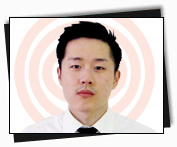 Business Development Supervisor
Ronald Tun is one of the Business Development Supervisors at SEOPad. He is directly responsible for overseeing day to day sales operations, client design/business consultations & continuous company growth in multiple regions spanning the United States. He understands the extreme difficulties many small startup businesses to large corporations face trying to create an online presents within all industries and market places. He is always looking to create the best form of partnership with his clients to help insure their success and highest possible return on investment for them. Ronald is a very important key member to the SEOPad team and has been with company from the very early beginning to now recognize as the No. 158 fastest growing private company in America by Inc. Magazine 2 times in a roll. In the past, he has played a vital role with the help of traveling to open new offices, train new employees, and develop new strategies to maximize profits for clients in the most cost effective manner. Ronald holds a degree in Economics & Business from State University of New York At Albany and is strongly knowledgeable & experienced in FLASH/HTML/CSS/PHP/JavaScript/MySQL/CMS/E-commerce and creative architecture with-in design layouts. He can also help assist with SEO/SEM/PPC/and Social Media Campaigns. Overall he is a very outgoing person and will go that extra mile to help someone in need or just pursing their company business goals. In his free time Ronald likes to travel and catch up with his close friends & family.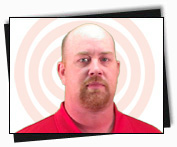 Sales Manager
Roy Denning was been with SEOPad since 2009 and serves as the Sales Manager. He is responsible for overseeing and training our consultants to increase sales in the Raleigh office. Originally from Western NY he relocated to N. Carolina in 1997. Roy brings over 14 years of sales, management and customer service experience to his position. He has previously sold high end barbeque and outdoor kitchen equipment and was involved in the wireless phone industry for over 10 years, the last 3 of which he operated his own Verizon Wireless Stores. In his free time he enjoys spending it with his wonderful wife Heather and their 2 sons Kyle and Zackery. Both boys play baseball for their local athletic association where he volunteers as a coach, president of the baseball committee and member of the athletic association's board of directors. His family resides in Johnston County NC with their dogs Layla and Buster and a cat Bingo.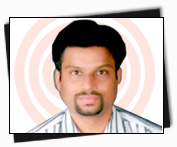 Senior Project Manager
Satvik Ballal has 10 + years experience in IT Industry. Satvik joined the company in 2003 and has enjoyed working with the company ever since. He has seen the company grow from a 10 people company to now being recognized as one of the fastest growing private company in the US. Satvik has been a vital contributor in the growth of the company. He has an affluent knowledge of Business development strategies. He is extremely motivated and ambitious individual and his work ethic shows it. He has good interpersonal relationship with his colleagues and also with his clients. His focus on self development and constant improvement make him a great team leader. He is detail oriented, and likes to use his communication and organizational skills to help his customers and other fellow employees. He is a big sports fan and also enjoys driving, reading, traveling and other outdoor activities. He enjoys spending time with his family on holidays and week ends.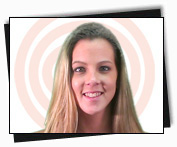 Business Development
Executive
Sarah moved around through New York, Tennessee, and Washington before settling in North Carolina at the age of 11. The youngest of 4 children, Sarah loves vacationing at the beach and spends as much time yearly as possible. Sarah is fond of Italian food, music and animals – she is the proud owner of a Jack Russel Terrier named Charlie. Sarah started with SEOPad as an administrative assistance in 2010 and has since been promoted as a member of our sales team. Her winning personality and natural customer service ability has proven to be an immeasurable asset to our sales team.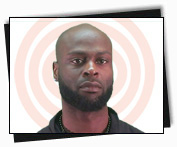 Senior Project Manager
Terry Todd was born and raised in Philadelphia, PA, where he graduated from Strawberry Mansion in 1994. After graduation he entered the United States Marine Corps where he was stationed in Washington, D.C. at 8th & 1st Marine Barracks as a member of the US Marine Corps Silent Drill Team. Terry participated in the inauguration of William Jefferson Clinton as president for his second term. He has been present for numerous White House Steak dinners and other White House functions. Upon completion of duty in the Marine Corps, Terry attended Computer Learning Center where he received an Associates Degree in Computer System Networking Technologies in November 2000.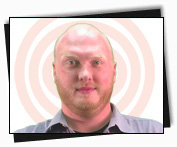 Senior Project Manager
Todd Manus was born in Raleigh, NC, studied industrial art and design at Beloit College in Wisconsin, traveled professionally around the west and pacific northwest, eventually landing back in Raleigh and calling it home. He has extensive experience in developing database driven intranet applications for businesses, as well as many years of freelance development and design. In his free time he enjoys the beach, golf, poker, and trading in the foreign exchange market.