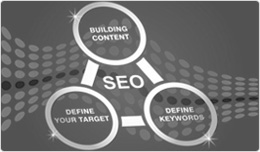 The content upon your website tells your traffic who your company is, will encourage them to go inside your website and work to set up your business as a specialist in its industry. It's the strength of this content which will be mostly responsible for assisting to attract traffic to your website, bringing in important search traffic, as well as getting you links from your prospective consumers.
However, you need to understand how you can utilize it. Specific content types will be intended for various purposes, and it is vital that you know the strengths, as well as limits for each one. Posts are perfect for sparking conversation or drumming up controversy, yet authoritative articles will be the tools needed to set up your website as a resource. You'll inform us of your goal; we will assist you in laying out your content development plan. SEOPad offers these services for content development:
Blog Posts: Such posts are unique content pieces made to attract links, engage readers, and make other people wish to interact with the brand and/or website. If you require assistance in identifying blog subjects or writing posts, our company could manage a plethora of expert blogging services to you.
Authority Articles: Our company could assist you in creating authoritative resources which set up your website as a 'go-to' website on a certain topic, attracting a committed user base and links alike.
Linkbait: This is content especially made to bring links to the site. Linkbait doesn't mean all stories will hit Digg's front page. A few pieces might be made for a certain bookmarking or social news website, national newspaper, well-known blogger, or industry journal. We could identify a customized linkbait plan, develop the content, advise on-site alterations getting ready for your campaign and teach you how you can market the content.
Optimized Press Releases: Our company could develop optimized PRs in order to assist in garnering optimal engine visibility, as well as attention from reputable field sources.
Optimized Contents: Content will be okay; however, optimized content will be better if you desire to rank for the competitive keyword sets. Our company could teach you how you can optimize existing content, as well as develop extra content which addresses the requirements of your users. If under a strict time crunch or in-house resources are low, our company also can write the content for your business.
See a complete list of our SEO web marketing services available or contact us instantly to see how we can be of assistance to your website.